S E R V I C E S
S E R V I C I O S
What We Are Great At
En qué somos excelentes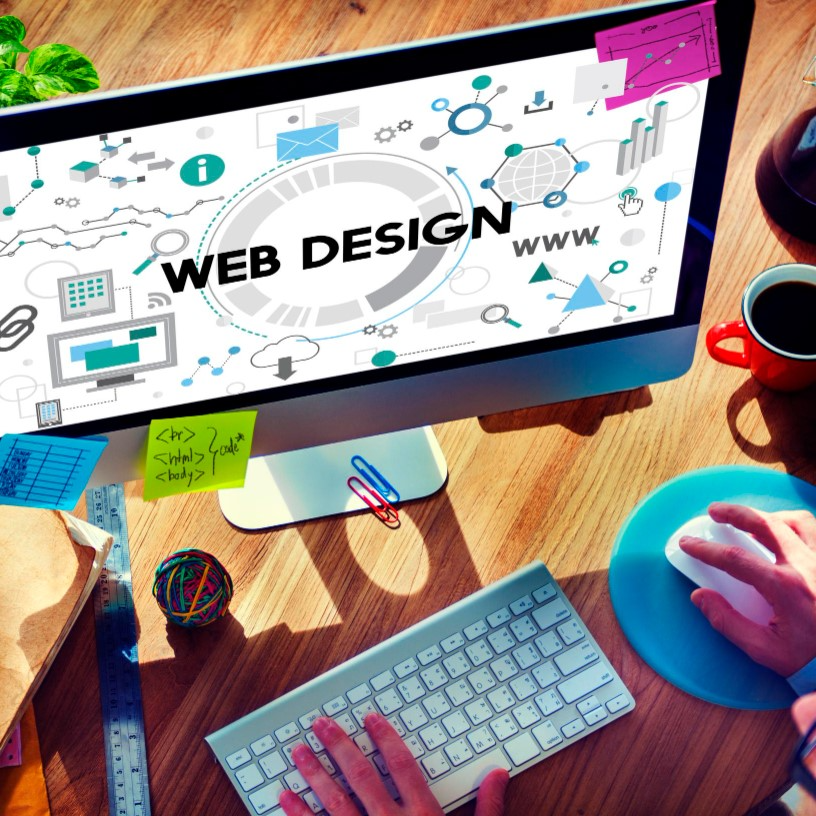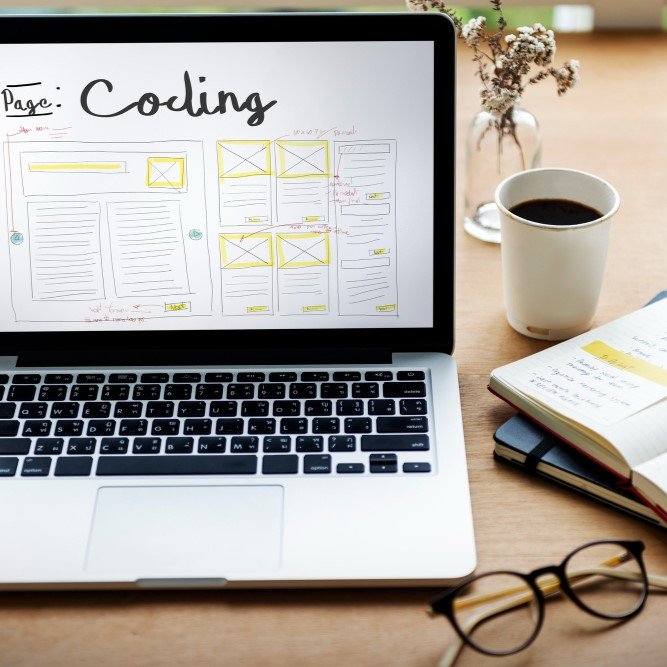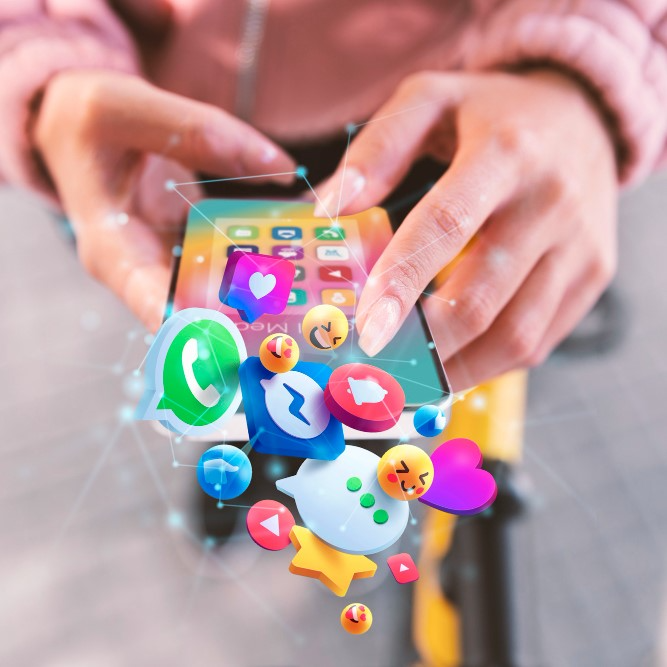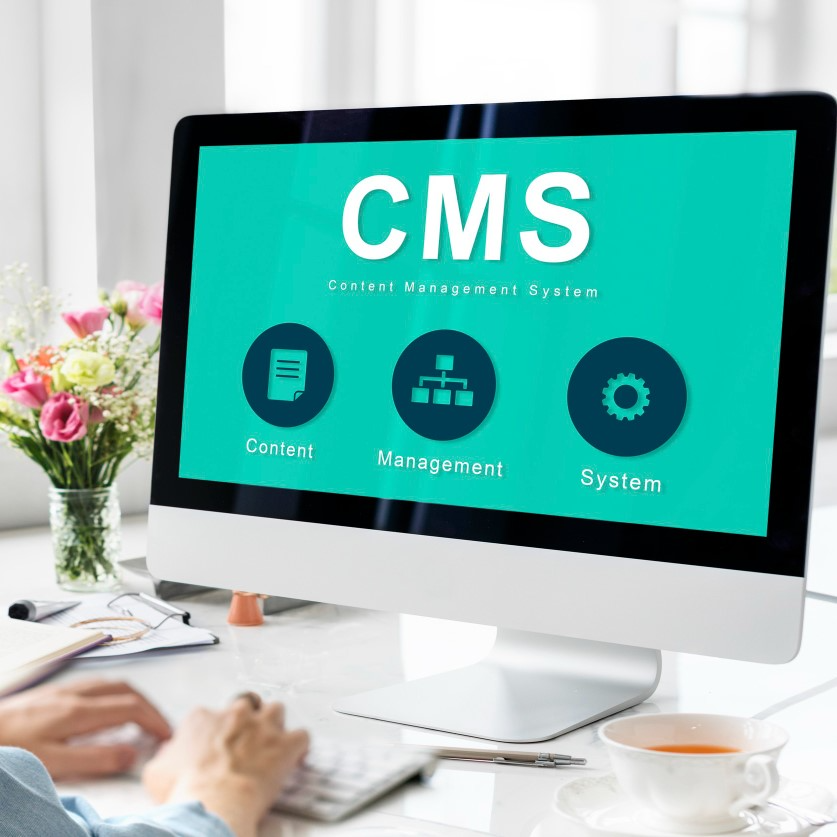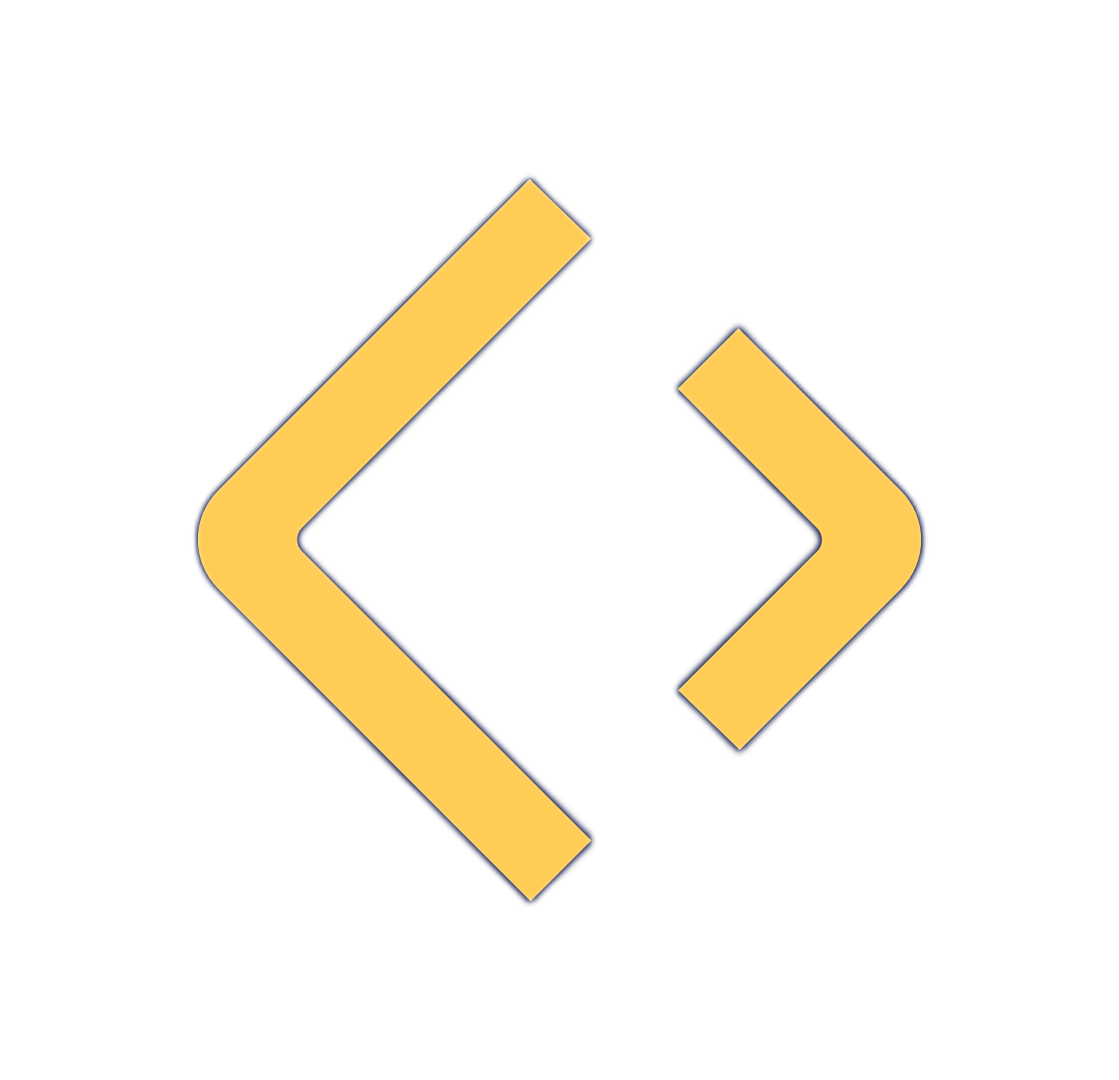 About Us
Acerca de Nosotros
Welcome to WestCode, where we help businesses thrive in the digital world. Our name is a nod to our location on the beautiful west coast of Puerto Rico, and our slogan, "We Code, We Solve" reflects our commitment to providing high-quality web development services that are tailored to our client's unique needs.
Bienvenido a WestCode, donde ayudamos a las empresas a prosperar en el mundo digital. Nuestro nombre hace referencia a nuestra ubicación en la hermosa costa oeste de Puerto Rico, y nuestro lema, "We Code, We Solve", refleja nuestro compromiso de proporcionar servicios de desarrollo web de alta calidad que se adaptan a las necesidades únicas de nuestros clientes.
At WestCode, we specialize in web design, web development, and web app development. Our team of expert developers and designers has years of experience creating custom solutions for businesses of all sizes and industries. We understand that every business is different, which is why we take a personalized approach to each project we work on. Whether you need a simple website, a complex web app, or anything in between, we have the skills and expertise to make it happen.
En WestCode, nos especializamos en diseño web, desarrollo web y desarrollo de aplicaciones web. Nuestro equipo de desarrolladores y diseñadores expertos tiene años de experiencia creando soluciones personalizadas para empresas de todos los tamaños e industrias. Entendemos que cada negocio es diferente, por eso adoptamos un enfoque personalizado para cada proyecto en el que trabajamos. Ya sea que necesites un sitio web sencillo, una aplicación web compleja o cualquier otra cosa, tenemos las habilidades y la experiencia para hacerlo realidad.
P O R T F O L I O
P O R T A F O L I O
Take a look at our work
Echa un vistazo a nuestro trabajo
All
Todos
Designs
Diseños
Tailored
Personalizados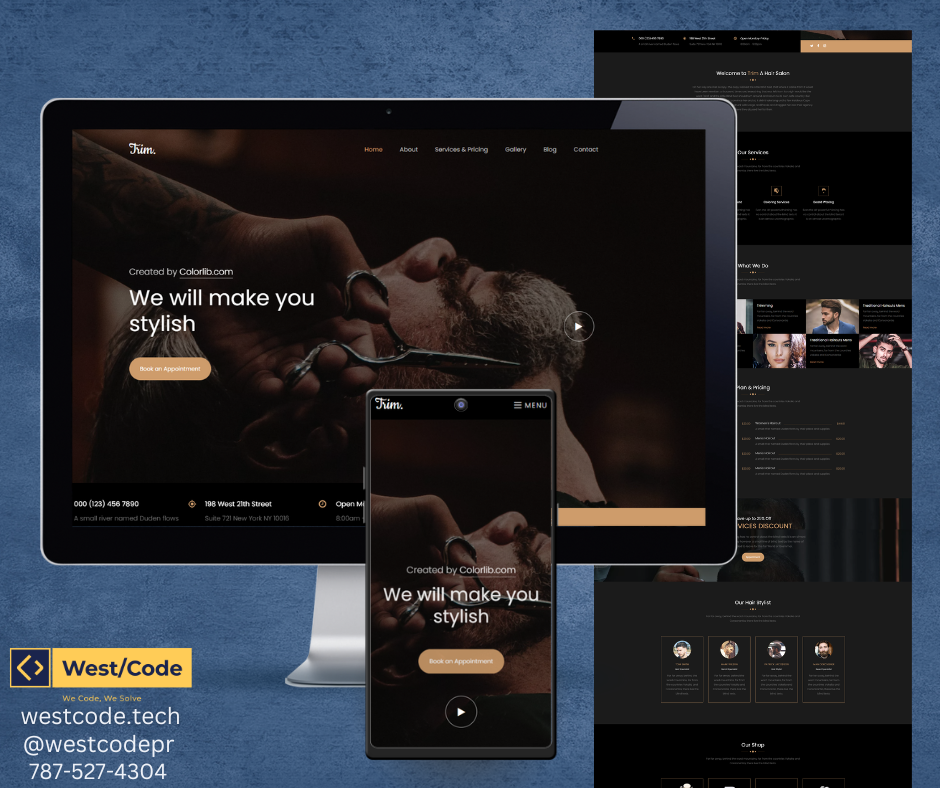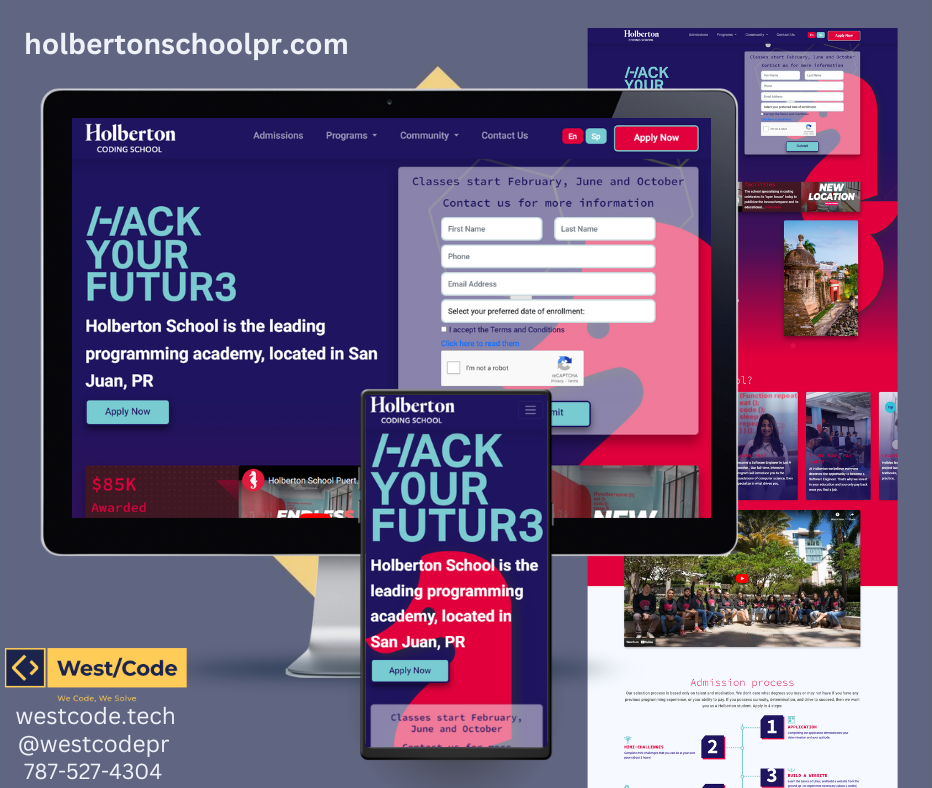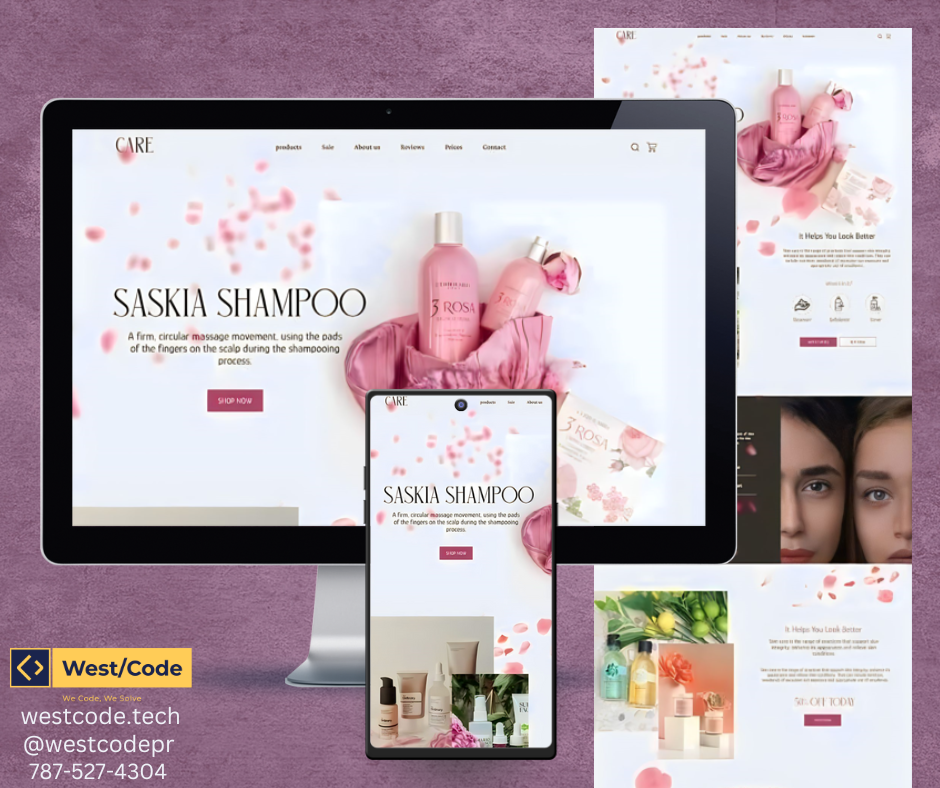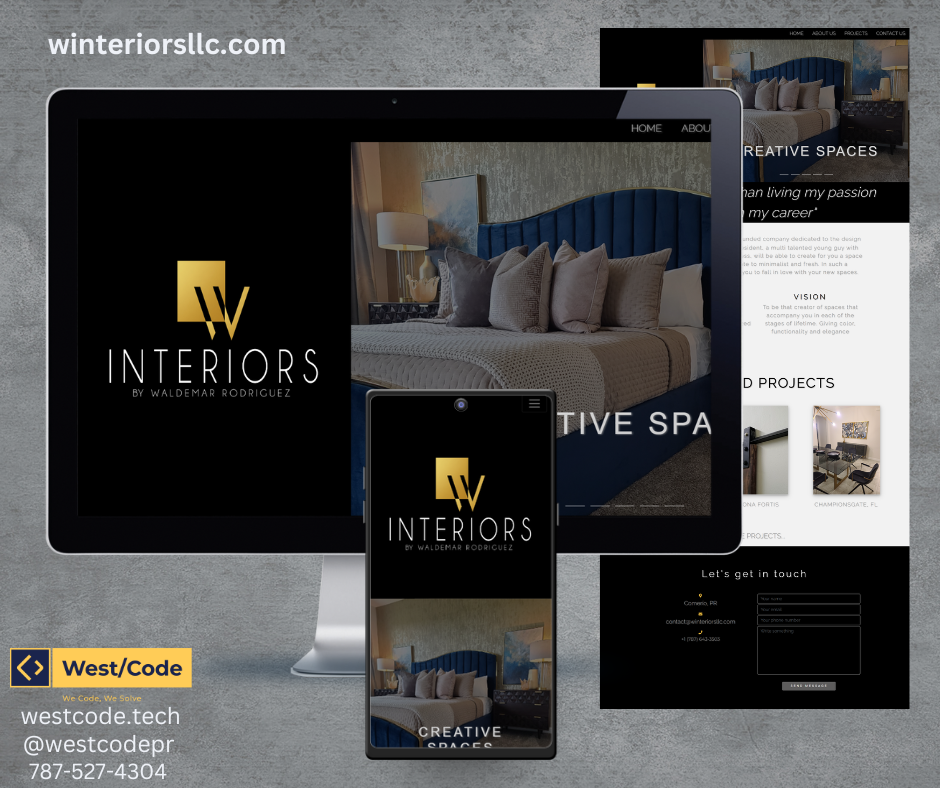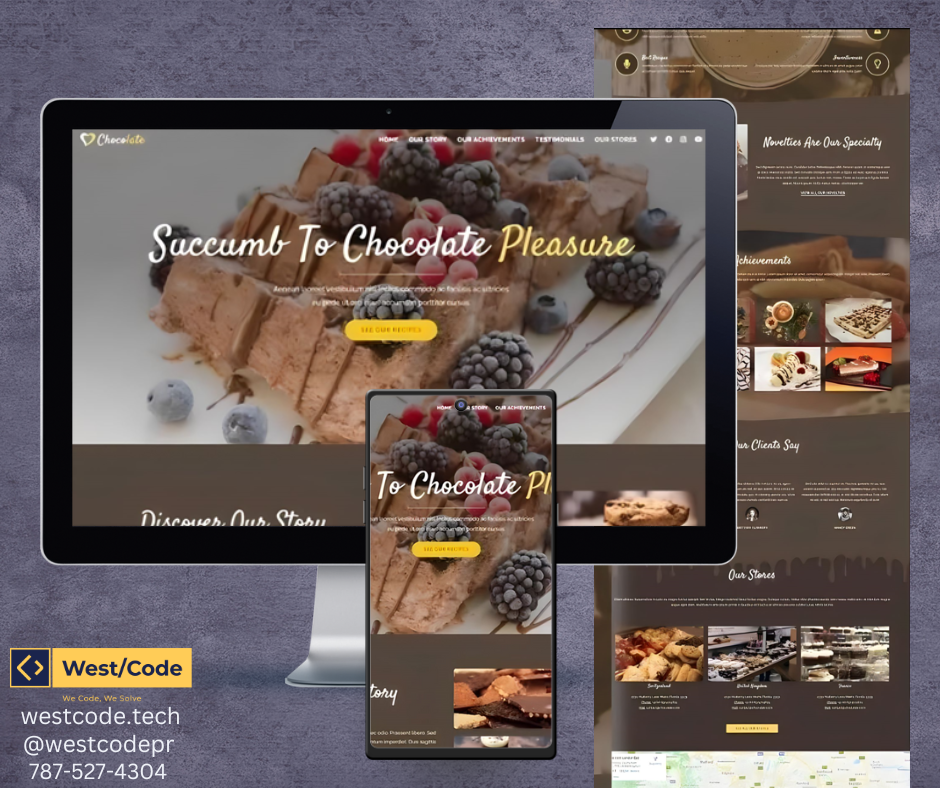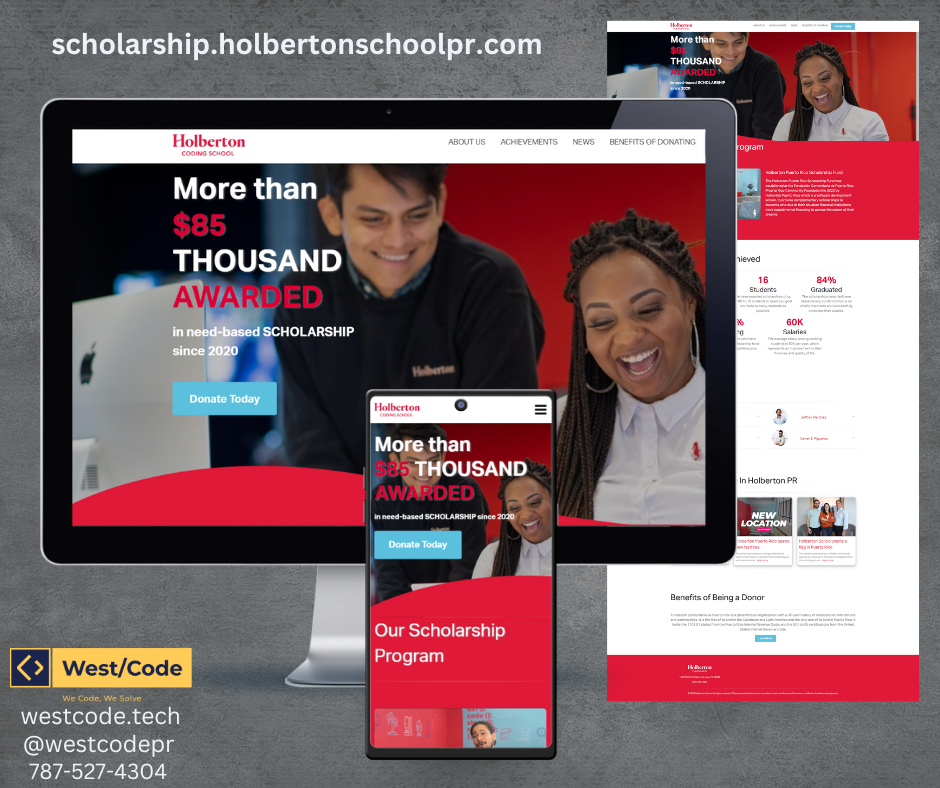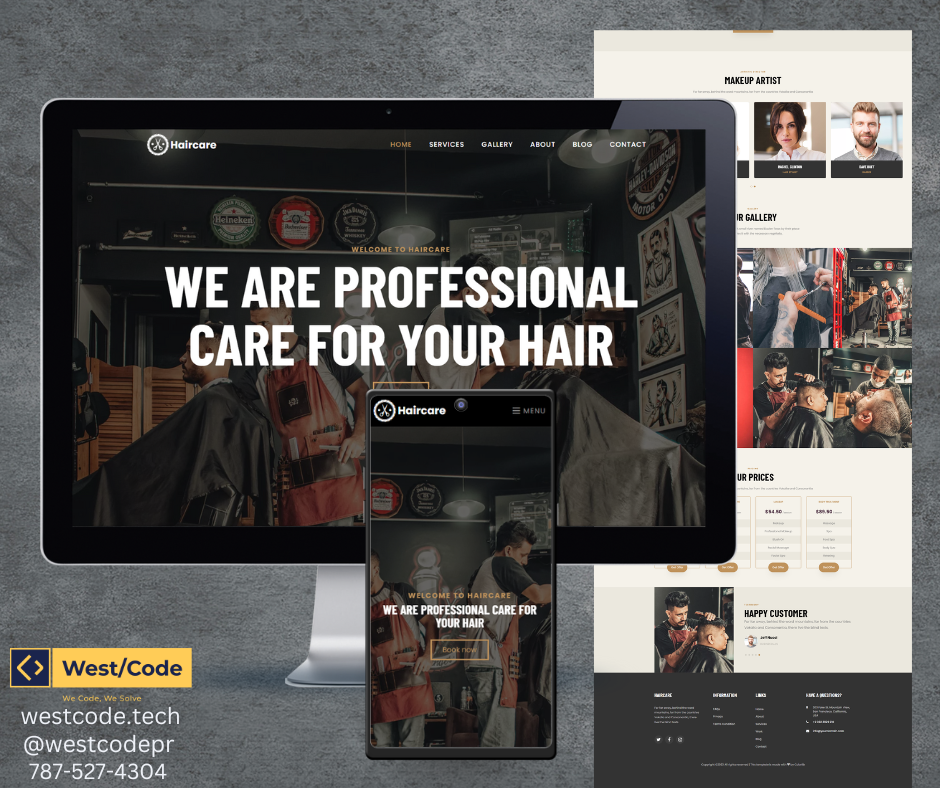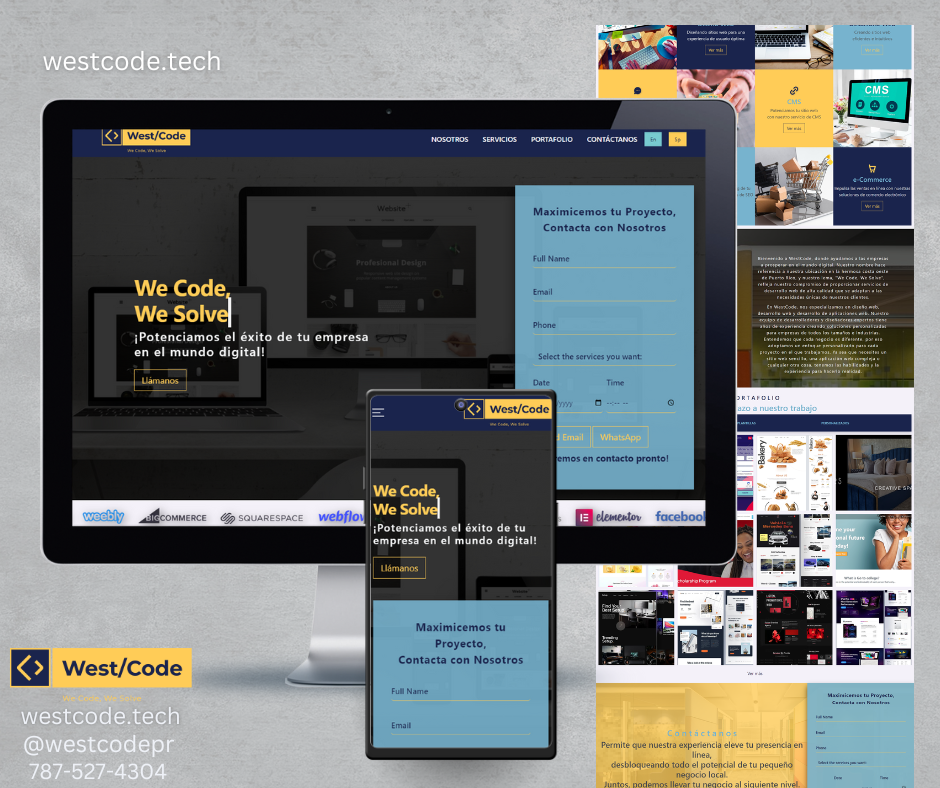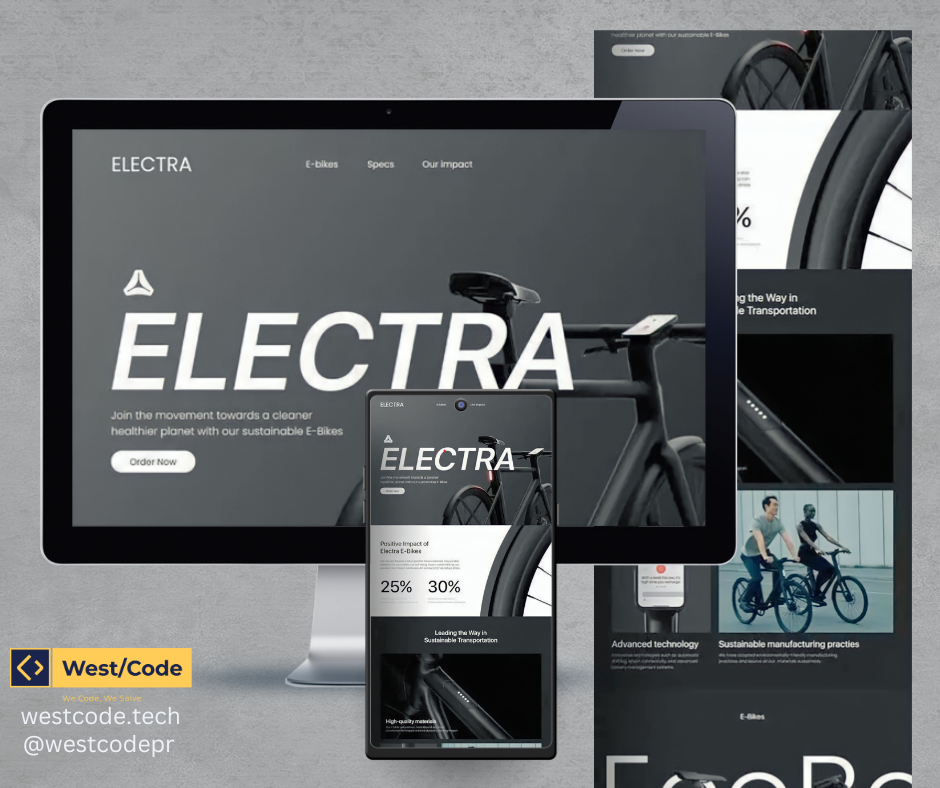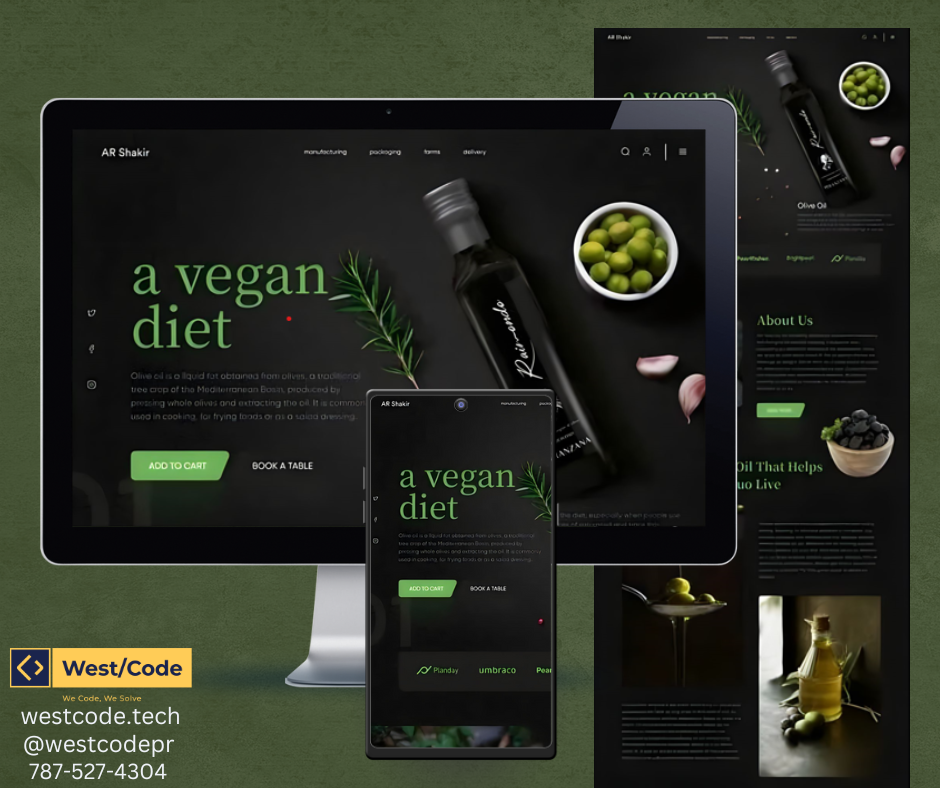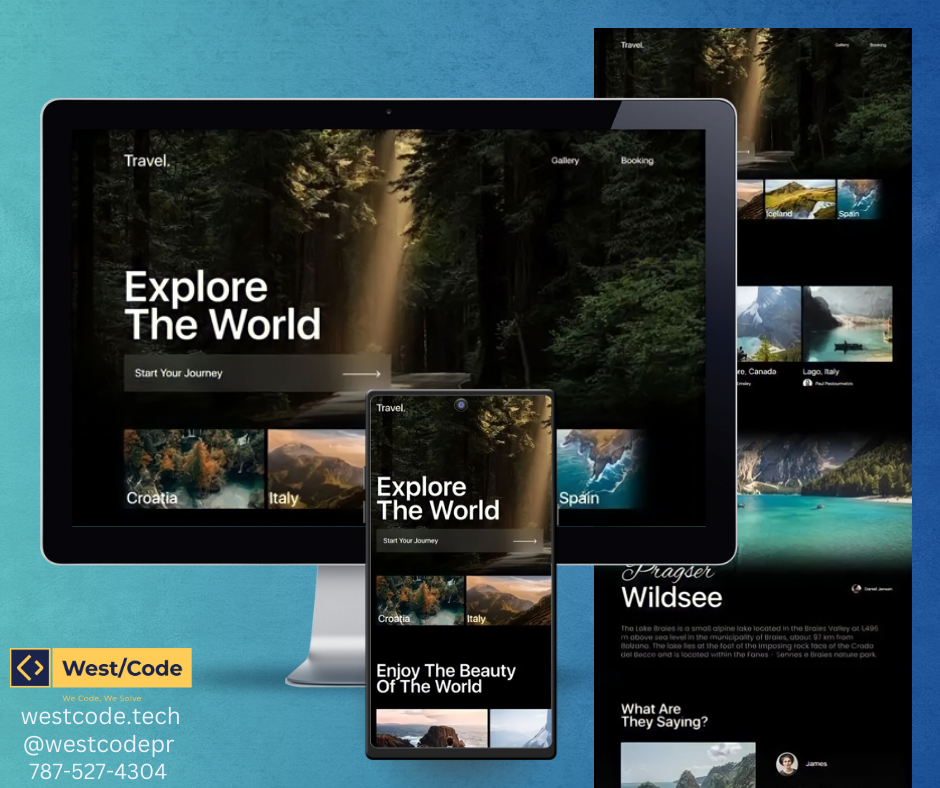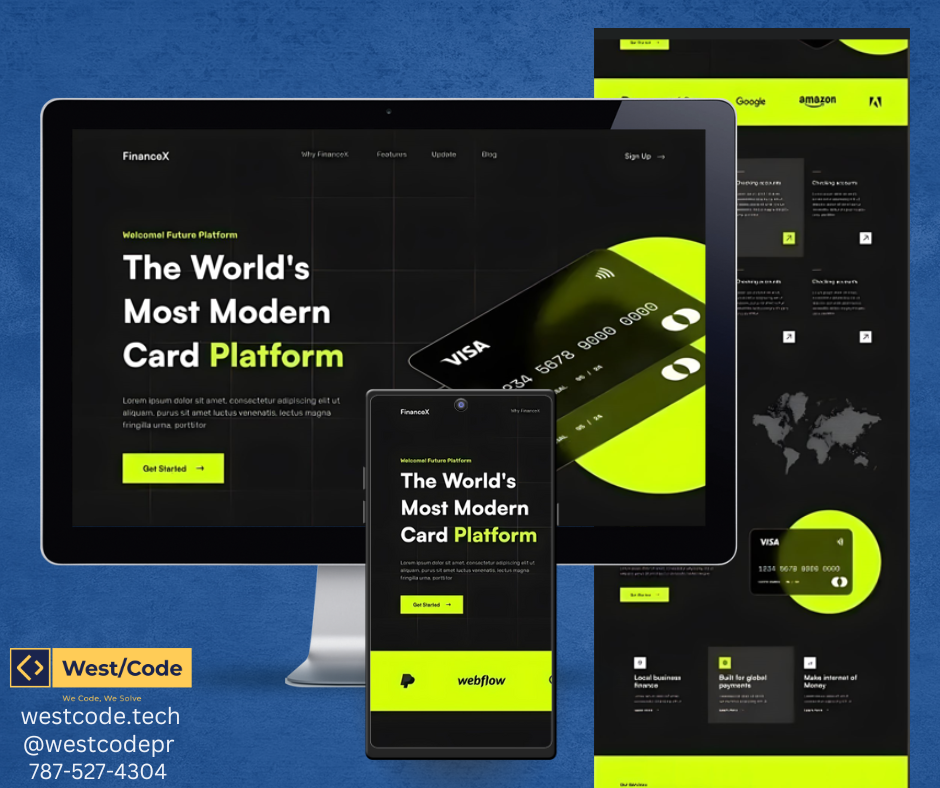 See More
Ver más
C o n t a c t U s
C o n t á c t a n o s
Let our expertise elevate your online presence,
unlocking the full potential of your small local business.
Together, we can take your business to the next level.
Permite que nuestra experiencia eleve tu presencia en línea,
desbloqueando todo el potencial de tu pequeño negocio local.
Juntos, podemos llevar tu negocio al siguiente nivel.
Let's Elevate Your Project,
Get in Touch with Us
Maximicemos tu Proyecto,
Contacta con Nosotros
We will be in contact soon!
¡Estaremos en contacto pronto!